KSFE at a Glance
The Kerala State Financial Enterprises Limited, popularly known as KSFE,
Is a Miscellaneous Non-Banking Company,
Is fully owned by the Government of Kerala.
Is one of the most profit-making public sector undertakings of the State.
Formed by the Government of Kerala with the objective of providing an alternative to the public from the private chit promoters in order to bring in social control over the chit fund business, so as to save the public from the clutches of unscrupulous fly-by-night chit fund operators.
Has been registering impressive profits every year, without fail since its inception.
KSFE pays to the Government of Kerala crores of rupees every year by way of:
Guarantee Commission
Service Charges
Dividend
Beginning

Number of employees - 45.
Formed by the Government of Kerala on 6th November 1969.
Number of branches - 10.
The Head Office is located at Thrissur, the hub of Chitty business in Kerala.
Paid up capital - Rs. 2 Lakhs
Mission of KSFE
To function and develop as a reliable and viable organization for providing transparent, sustainable and beneficial financial services to the public.
Emancipate them from the clutches of the unscrupulous and ill-motivated operators and set standards for the conduct of chits.
To contribute substantially to the ways and means of the State Government.
To introduce more social security schemes for the upliftment of weaker sections of society.
To start more branches in the areas hitherto unrepresented.
To adopt innovative technology for improving the quality and quantity of our business.
Our Vision
To become a significant player in the financial services sector by
Providing a whole range of quality services and products.
Adopting technology and benchmark standards in customer service and performance.
Spreading our wings beyond the borders of Kerala, on a global level.
Retaining the pre-eminent role in Chitty business.
Continuing focus on extending resources to the Govt. of Kerala.
Sustaining commitment to the weaker sections of society, as the neighbourhood institution for support, trust and security.
Introducing social responsibility schemes to our customers providing educational facilities to all students in Kerala.
WHY CHOOSE US
KSFE is a miscellaneous non banking financial institution fully owned by Government of Kerala and play a significant role in its resource mobilization.

KSFE has been registering impressive profit every year since its inception in 1969 with a turn over above ₹70000 Crores.

100% secured and loyal.

Chitty is the main product of KSFE. It can be treated as a deposit and during its course can serve as a loan. KSFE provides different types of chitty patterns for all categories of people in the society. The risk of loss in the chitty is very low compared to other mutual fund deposits.

Sugama Saving Account assure higher rate of interest than Savings Account of Banks.

Interest rate of deposits are high and rate on loans are moderate.

All financial needs are provided under one roof. All types of loans are provided such as Home loan, Personal loans, Vehicle loan, Gold loan and Chitty loan.

Key Personalities
Sri.Pinarayi Vijayan
Hon. Chief Minister of Kerala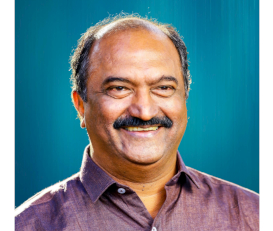 Adv.K.N. Balagopal
Hon. Finance Minister of Kerala
Sri. K. Varadarajan
Chairman
Dr. Sanil S K
Managing Director
Sri. K. Varadarajan
Chairman
Dr. Sanil S K
Managing Director
Sri. K.Inbasekhar IAS
Director (IG Of Registration)
Smt. Sini J Shukoor
Director (Addtional Secretary, Taxex (H) Department)
Smt. Preetha BS
Director (Additional Secretary, Finance Department)
Adv. Govindan Pallikkaappil
Director
Sri. V. T. Joseph
Director
Sri. T. Narendran
Director
Dr. K. Sasikumar
Director
Sri. R.Mohammed Sha
Director
Adv. M C Raghavan
Director
Adv. U. P. Joseph
Director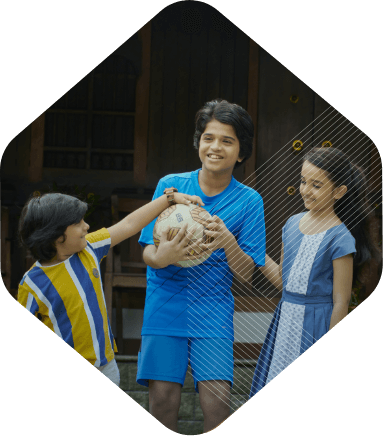 CSR Activities
As a Company of Kerala Government, CSR activities are given more importance. Providing assistance to all areas including schools, Charitable societies etc.
Know More
KSFE CHITTY
Interested in joining a Chit?
Know More